Health cover for pregnancy and birth
The prospect of having a baby can be exhilarating, mind-blowing, and (frankly) a little terrifying.
If you've gone public with your intentions, you may also be processing all manner of well-meaning advice from your nearest and dearest. When it comes to babies, people just can't help themselves.
Rest assured that we'll stick to our area of expertise – the health insurance part!
This includes what you can claim for via Hospital cover (and when), and what other value you could get from Hospital (and Extras) cover.
If any of the info below doesn't make sense, feel free to get in touch on 1300 344 000 – as always, we're here to help.
Want a more detailed guide on using health cover for pregnancy and birth? Check out our helpful pregnancy guide.
Which Hospital cover?
Top Hospital (Gold)
On our highest level of cover – Top Hospital (Gold) – pregnancy and birth is covered. Here's what that means for your specialist doctor and hospital costs (as they bill separately).


Specialists
You can choose your obstetrician and claim towards their fees (and those of any other surgeons or specialists) for treatment while you're admitted to hospital.
To learn more about specialists' fees, and how to minimise your out-of-pocket expenses, see Controlling your costs below.
Hospital
You can also choose to have your baby at a private hospital. If the hospital has an agreement with Nurses & Midwives Health, you'll be covered for:
Hospital accommodation, labour ward, theatre and intensive care fees
Private room (if available)
Emergency ambulance
You'll find more detail on this below too.
Mid & Basic Hospital cover
Specialists
You get the same cover for treatment from your obstetrician (and other specialist doctors) as with our Top Hospital (Gold) option above.
Hospital
You can be treated as a private patient in a public hospital (in a shared room). But you can only claim a fixed amount, which is set by the government.
How much you'd need to pay depends on what the hospital charges private patients. You also need to check your obstetrician is able to work at your chosen public hospital.
If you chose to go to a private hospital the same rules apply, although your costs are likely to be significantly higher. Learn more about restricted cover
StarterPak & Mid Classic (Silver Plus) Hospital cover
Pregnancy isn't covered at all on StarterPak (Basic Plus) and Mid Classic (Silver Plus). If you'd like it to be covered, or restricted (both described above), we recommend changing your cover well before you start trying for a baby. To learn more about waiting periods, see When you can claim?  below.
What can you claim for?

It's really important to know that Hospital insurance can only cover inpatient hospital services. This is care you receive when you've been admitted to hospital.
Hospital cover can't help with the cost of out-of-hospital (outpatient) services like obstetrician appointments and scans, even if they happen at a hospital.
This rule applies to all health funds – as the Department of Health explains in costs for services outside hospital.
When can you claim?

If you're not on your chosen level of cover (for pregnancy and birth) already, you also need to know there's a nine-month waiting period before you can use your cover for these services.
That means if you're admitted to hospital for a pregnancy-related issue before the waiting period is up, you won't be covered for that admission.
Given how stressful even minor pregnancy complications can be, you can see why we strongly recommend you get onto your preferred cover well before you start trying for a baby.
The good news is that after the waiting period is over, you will be covered for the birth of your baby and any hospital admissions for pregnancy-related medical complications, such as:
Severe morning sickness
High blood pressure
Placenta previa (a common condition when the placenta covers the cervix)
Uncontrolled gestational diabetes
Controlling your costs
Obstetricians & Access Gap Cover
Before deciding on an obstetrician, take a look at How to choose a specialist. You'll learn how specialists bill their patients and how Access Gap Cover works.
Access Gap Cover is a billing scheme that can help you avoid, or minimise, out-of-pocket costs (bills you have to pay) for inpatient specialist care. Obstetricians, and other specialists, can decide whether to opt in to the scheme (or not), so it's wise to ask them about it upfront.
Also, ask the obstetrician about the expected cost of your outpatient care, like check-ups, scans and their pregnancy management fee, as you won't be able to claim for these under your Hospital cover. You may be able to get a Medicare benefit for some of it though.
Most importantly, please make sure you understand, and consent to, a detailed cost estimate before you agree to treatment, including any likely out-of-pocket costs. This is known as Informed Financial Consent.
​Agreement hospitals
If you're going for Top Hospital (Gold) cover or Mid Hospital (Basic Plus) cover, check out Choosing a hospital. You'll see that going to a private hospital that has an agreement with Nurses & Midwives Health can help you manage your costs.
But, as with any private hospital admission, be sure to ask the hospital about any additional expenses you may have to pay. Basically, the same Informed Financial Consent chat you have with your obstetrician.
Costs for baby
So once your baby makes its way into the world, what's the deal with their health cover?


Right away
You may be surprised to learn that newborns aren't automatically admitted to hospital after delivery. Generally, this means you'll be billed for a pediatrician checking your baby over (with your permission) before you leave hospital. You'll be able to claim some of the cost through Medicare.
If your bub does need to be admitted for treatment, rest assured they'll be on your level of cover.
Within 2 months
If you add your baby to your membership within 2 months, waiting periods won't be an issue. To do this call us on 1300 344 000 or log in to Online Member Services and go to My membership > People covered and click on Add a person.
Note that babies can only be added to Family, Couple or Single Parent memberships, so if you're still on a Single membership, you'll need to change your cover first.
Get more from your health cover
If you have Hospital cover, you may be eligible for our New Families Program. Run by Teachers Healthcare Services, it's there to support you through baby bump and beyond with online antenatal and early parenting courses, telephone support and more.
And if you have Top Extras cover, you could claim for baby-related stuff like childbirth education classes and one-to-one lactation consultations, along with standard services like massage, physio and chiro. All of which can come in very handy during pregnancy and after you welcome your bundle of joy!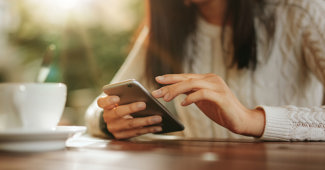 Going to Hospital guide
How get the most from your cover, control your costs and be an active participant in your healthcare.
Learn more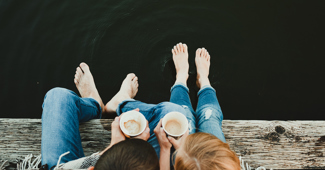 New Families Program
Online antenatal and early parenting courses, personalised telephone support and more. 
Learn more