We're thrilled to offer some beautiful new glasses frames from Jukurrpa Designs at our Teachers Health Centres.
To create their intricate and striking frames, Jukurrpa Designs works with Warlukurlangu Artists, an Aboriginal-owned art centre in Yuendumu, near Alice Springs.
"When I designed the frames, I wanted to link the artwork with the patient in the optical store and the Aboriginal artist," says Murray O'Keeffe, founder and designer of Jukurrpa Designs.
When you buy a pair of Jukurrpa Designs glasses, you'll also get a microfibre cloth which features the full original artwork used in the frames' design. A card is also included with a photo of the artist and a summary of the story behind the artwork (you can see the full story for each work on the Jukurrpa Designs website).
Jukurrpa Designs has a licensing agreement with Warlukurlangu Artists to use these artists' amazing works. Ten percent of Jukurrpa Designs' sales is also shared among the artists and the community, which has resulted in community projects such as a dialysis machine and a swimming pool.
O'Keeffe wanted to support the beautiful artwork used in the designs with quality materials, so the glasses are made with Mazzucchelli acetate from Italy, Japanese titanium, "and joints and screws from a company in Germany called OBE, which is one of the best in the world."

"I really just love everything that surrounds the designs. The Aboriginal people behind it, giving back and helping, and also the colours, designs, and stories behind them," says O'Keeffe of his range of spectacle frames.
Head to a Teachers Health Centre soon to check out this stunning range in person!

For more info, see the Jukurrpa Designs website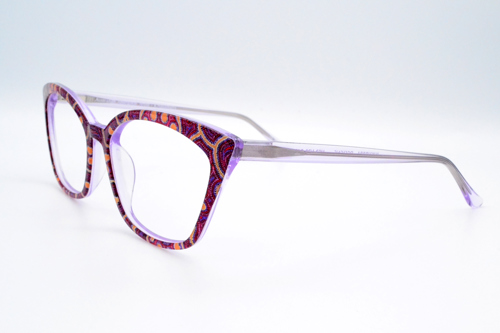 Jukurrpa Designs frames
Risharna Nakamarra Dickson

Jukurrpa Designs frames
Maria Nampijinpa Brown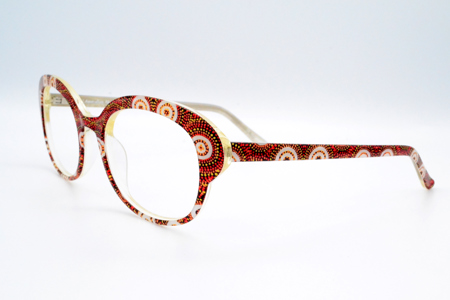 Jukurrpa Designs frames
Mathessa Nampijinpa Hargraves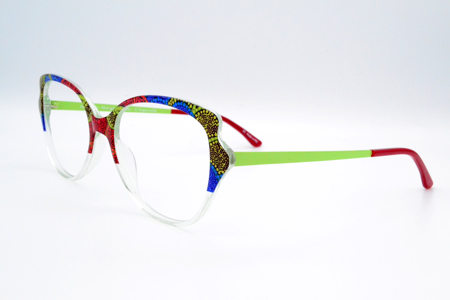 Jukurrpa Designs frames
Geraldine Napurrurla Langdon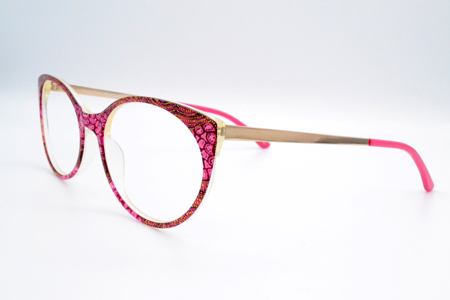 Jukurrpa Designs frames
Kirsty Anne Napanangka Martin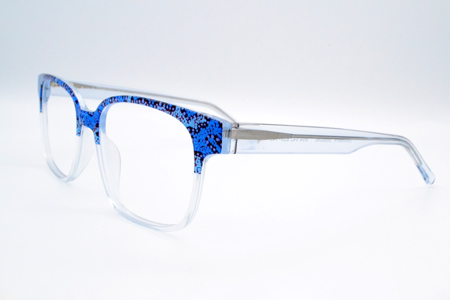 Jukurrpa Designs frames
Kelly-Ann Nungarrayi Gibson